First published in: Could EU law to save rainforest destroy palm oil farmers? | Context
By Michael Taylor, Thomson-Reuters Foundation
April 11, 2023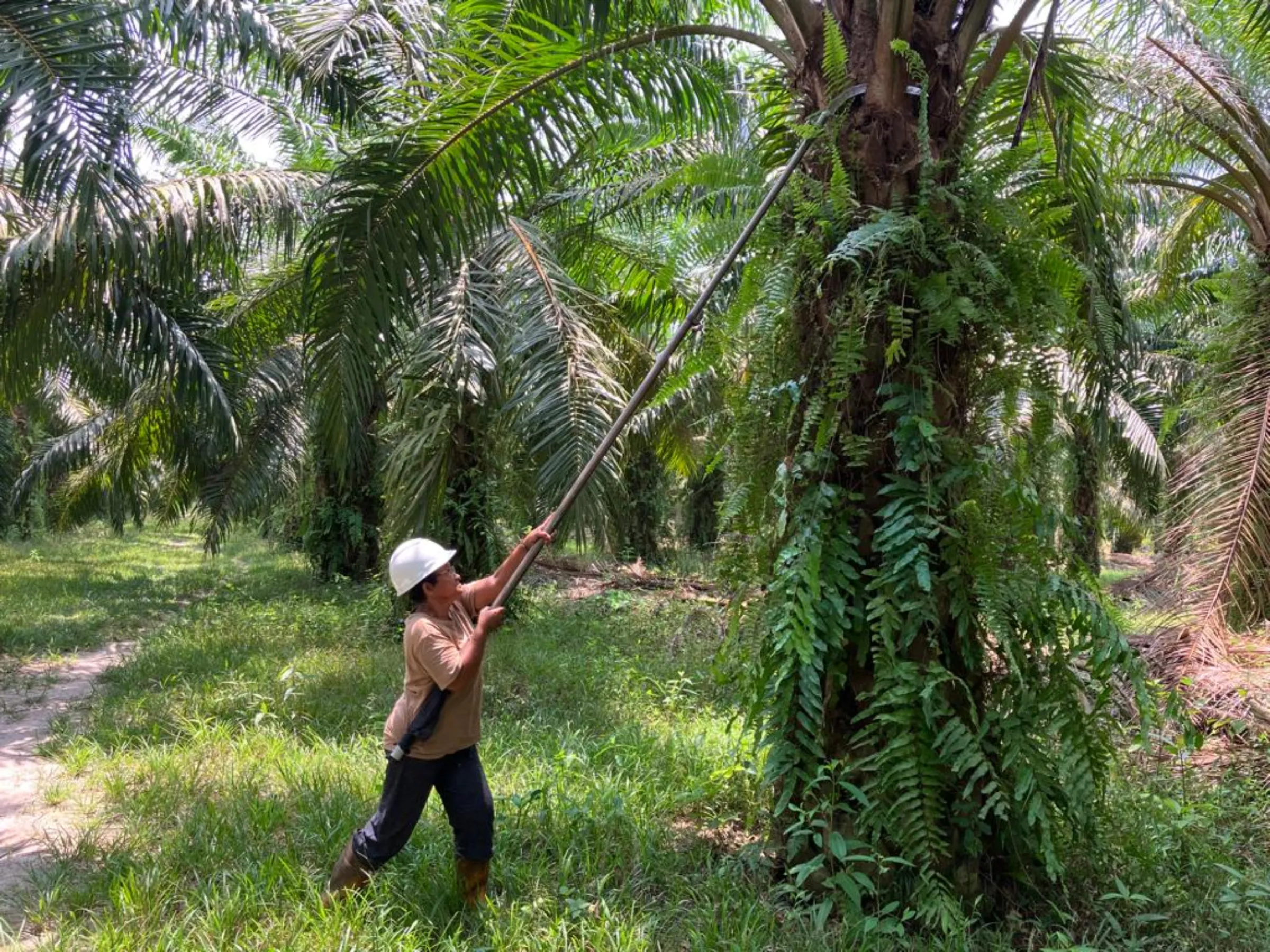 Reta Lajah, an indigenous palm oil farmer on her small plantation in the village of Sungai Judah, Selangor, Malaysia, March 30, 2023. Thomson Reuters Foundation/Michael Taylor
What's the context?
New EU deforestation law could see risk-averse buyers switch to major palm oil producers as small farmers struggle to comply with new rules, even with green certification
New EU supply-chain law could favour plantation giants
Smaller oil palm growers seen struggling to meet rules
Many will need help to go green, get certified
CAREY ISLAND, Malaysia – Malaysian palm oil farmer Reta Lajah is one of only a few in her village to be certified green and ethical, after a year-long journey to join a global scheme that she hopes will help her navigate a new European Union law to curb deforestation.
Yet, while Reta's farm in Sungai Judah village on Carey Island, about 60 km (37 miles) from Kuala Lumpur, will protect wildlife and forests, aim to resolve any land disputes and use green growing methods, there is no guarantee she will be able to sell to Europe's premium-paying buyers in the future.
Agreed in December and due to take effect within two years, the EU law will force global suppliers of commodities like palm oil, soy and cocoa to prove that their supply chains are not fuelling forest destruction.
Green groups warn it could leave many small-scale farmers out in the cold because of requirements for detailed tracing of a product's source, fire controls and land mapping, which many will struggle to meet with limited resources.
That could push risk-averse palm oil buyers in Europe to switch to larger plantations with deeper pockets.
But Reta, who belongs to the Orang Asli or "original people" indigenous to peninsular Malaysia, hopes she will be one of the lucky ones, as she has already earned green certification for her 21-acre (8.5-hectare) plot.
"It is like the birth certificate of a child," said Reta, as chickens and dogs roamed lazily – helping warn off monkeys in the palm trees overhead – on the farm where she lives with her fisherman husband, daughter and five grandchildren.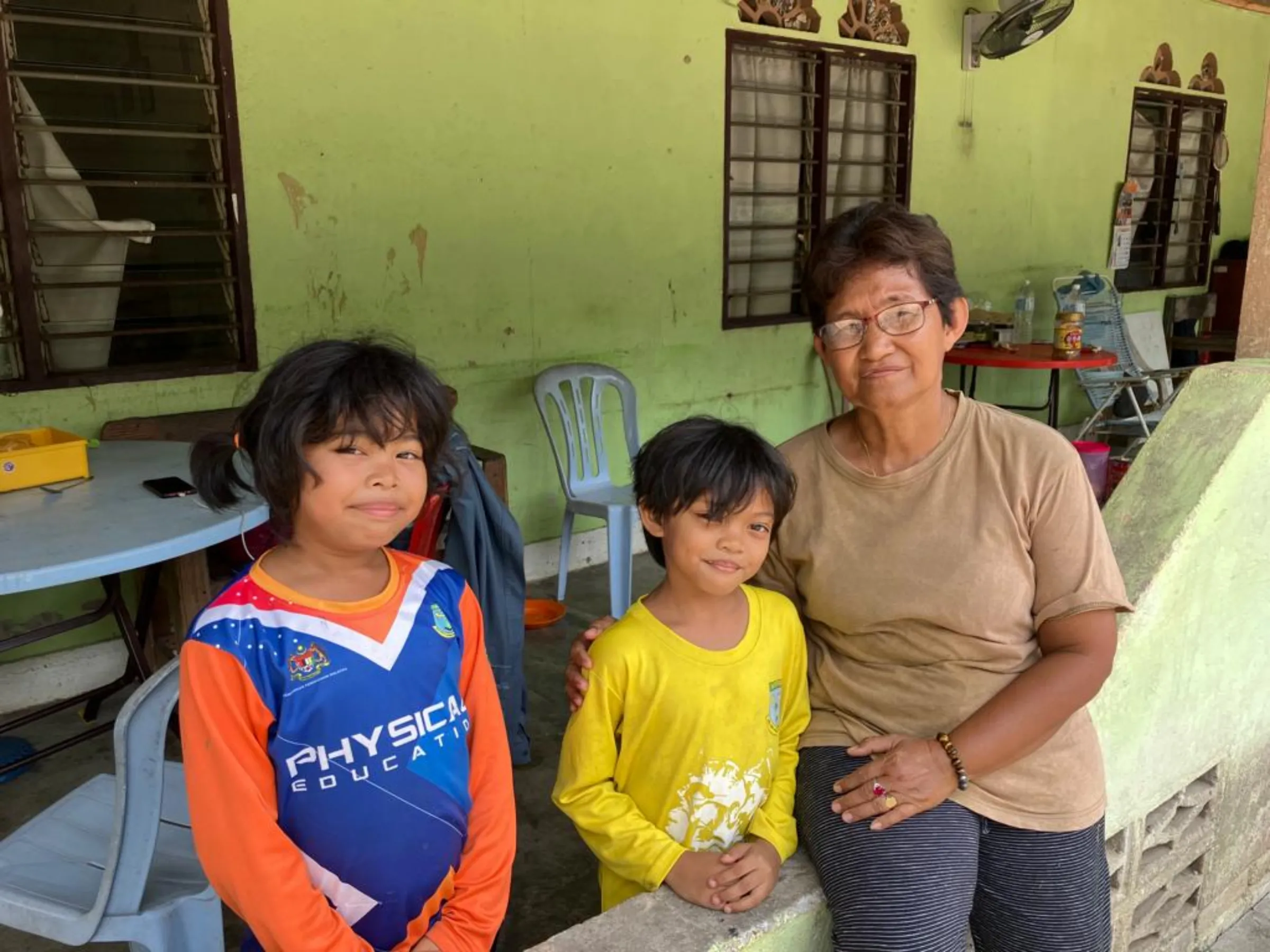 Palm oil is the world's most widely used edible oil, found in everything from margarine to soap, but it has faced scrutiny from green activists and consumers, who have blamed its production for rainforest loss, fires and worker exploitation.
In response, many larger growers in Indonesia and Malaysia – the world's top two palm oil producers – have sought certification from the Roundtable on Sustainable Palm Oil (RSPO), a body of plantation firms, consumer groups and environmental organisations.
But smallholders, who produce about 40 percent of palm oil from those two countries, have so far been largely left behind in that green push, say industry officials.
The new EU law requires companies to provide a due diligence statement showing when and where their commodities were produced and to give "verifiable" information that they were not grown on land deforested after 2020 – or risk hefty fines.
"Large-scale oil palm plantations and smallholders working with them are the biggest winners because they have the financial means to trace where their palm oil was grown," said Danny Marks, assistant professor of environmental politics and policy at Dublin City University in Ireland.
"The biggest losers will be smallholder farmers unless they are provided assistance," he added.
Few farmers certified
Reta has been a palm oil grower for 35 years and now experiments with natural fertilisers, uses less chemicals and pesticides, and allows areas on her land to be overgrown with leaves and branches to improve soil quality and the environment.
But only 18 out of 70 small farms in her village are RSPO-certified, with many unaware of the upcoming EU law, she said.
"(Certification) is a form of insurance for me," she said. "But I'm not the only smallholder … there are many representing Malaysia – from Sabah to Sarawak – so Europe needs to understand their needs too."
Globally there are more than 7 million palm oil smallholders, of which only about 175,000 are certified by the RSPO, according to the global watchdog.
Sustainability advisors such as Wild Asia, a Malaysia-based social enterprise, work with smallholders like Reta to help them meet RSPO standards but they, too, are worried about the new EU law.
Wild Asia founder Reza Azmi warned that "a hell of a lot of people in many different geographies" would be impacted.
The difficulty of tracking the origin of commodities means the law is a "nightmare" for industries that process them, he noted, predicting companies importing into the EU could decide to buy only from large trading firms to minimise their risks.
Of Malaysia's more than 400 palm oil mills, only 20% to 30% are RSPO-certified, he estimated, adding that dealers and both small and medium-sized producers supplying the uncertified mills will be hit.
Palm oil diplomacy
Earlier this year, Indonesia and Malaysia said they planned to send envoys to the EU to discuss the law's impact on their palm oil sectors.
And Malaysian palm oil and rubber smallholders last month filed a petition to the EU to protest against the new law.
However, Indonesia's Union of Palm Oil Smallholders (SPKS), which has more than 70,000 members, issued a statement last year supporting the EU deforestation law.
It could be "a great opportunity for millions of Indonesian palm oil farmers to benefit from the EU market by providing deforestation-free and traceable palm oil products", they said.
Environmentalists agree the law may help smallholders go green and lead a deforestation push – but argue this will require aid from EU nations and investment from palm oil buyers to incentivise small farmers to meet the law's requirements.
Marks of Dublin City University said the EU could offer a premium price for palm oil produced sustainably and legally, and set a minimum quota for the share sourced from smallholders.
Conservation groups funded by the EU could also support fire control training and farm mapping, while businesses could invest more in smallholders so they can adopt green methods, he added.
"This would make sure that smallholders will not be left out by the new law which was enacted with good intentions," he said.
Small-scale growers could also form cooperatives and work to comply with the new EU regulation before it is introduced, said Syahrul Fitra, a senior forest campaigner at Greenpeace Indonesia.
Antoine Gilbert, EU policy officer at the Forest Peoples Programme (FPP), a European human rights group, urged the RSPO to upgrade its standards to match the ambitions of the EU law.
The RSPO standards for growers – reviewed every five years – will be updated by the end of 2023, and will see improvements in their implementation and audits, an RSPO spokeswoman said.
The RSPO is now assessing how its processes and standards can best support members, including smallholders, to comply with the EU regulation, she said, adding that digital traceability throughout the supply chain is also being strengthened.
The EU declined to comment.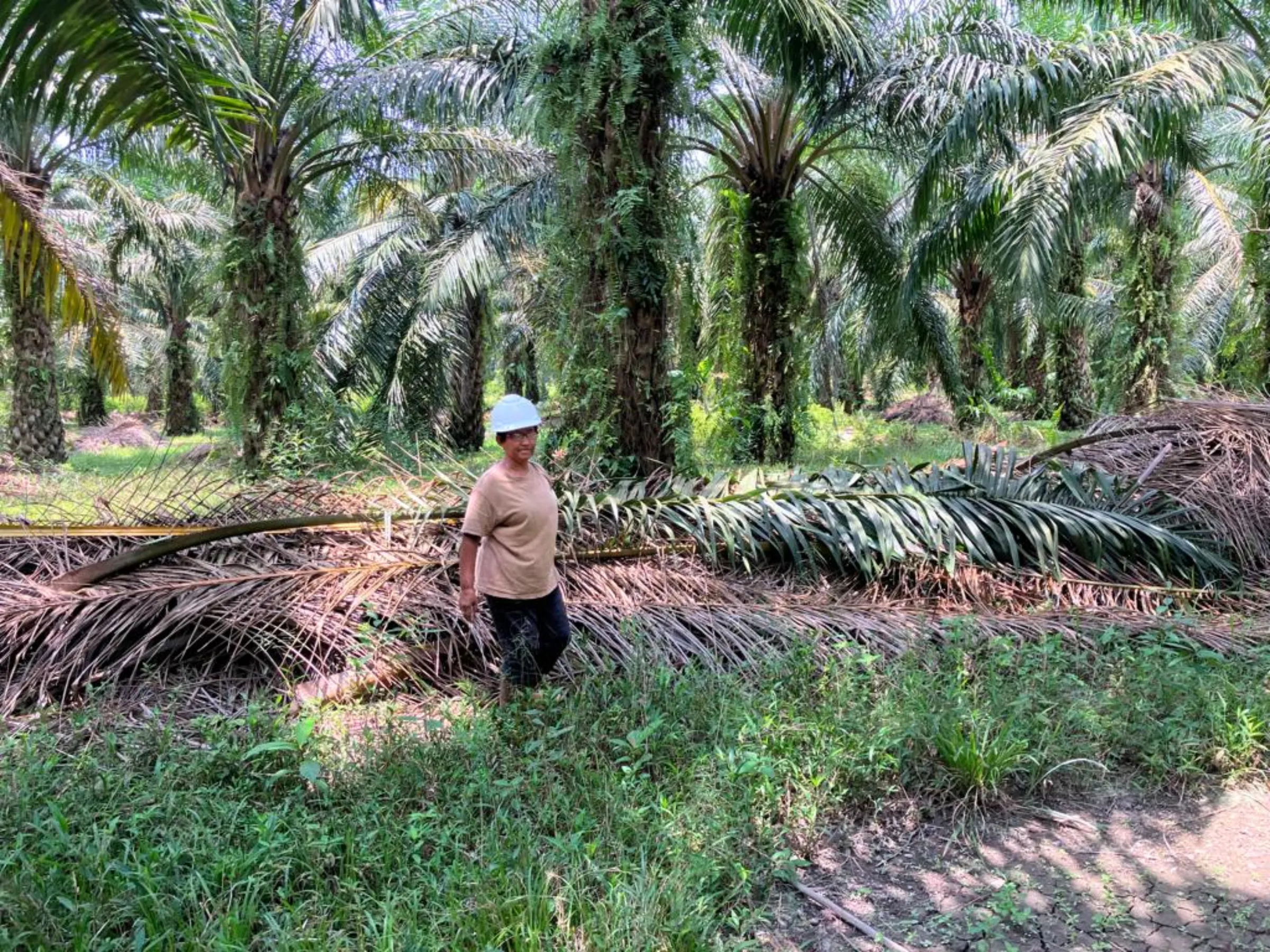 Secure future
The FPP's Gilbert urged the EU to ensure that, in implementing the new law, the needs and rights of Indigenous peoples, local communities and smallholders like Reta are respected and that they are able to participate.
Reta – who began growing oil palm in 1988 after getting married and being allocated 3 acres of land by Malaysia's indigenous affairs agency – said her income from the business had enabled her to buy motor-bikes for her children to travel to school 13 km away and give pocket-money to her grandchildren.
"Palm oil has secured my future and that of the community here. (It) helps me not worry about what the future holds," she added.
As an Indigenous woman, Reta knows the value in forests and ecosystems, and sees the new EU law as a good thing that can motivate other smallholders to protect nature and adapt.
While she is also able to sell to major buyers in places like China and India, she urged governments to negotiate so that access to EU markets is not cut off for small-scale producers.
Meanwhile, she is happy to offer guidance to her neighbours on how to become RSPO-certified in the hope that they can keep on supplying to European countries.
"It's important they start as soon as they can," she said.
(Reporting by Michael Taylor; Editing by Megan Rowling)